Second Gintama Movie Trailer Released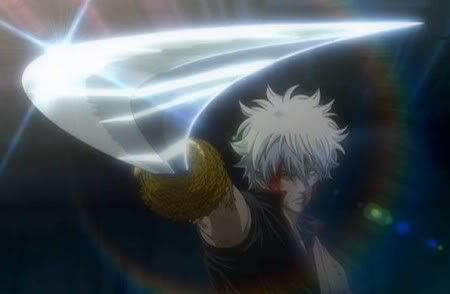 The official website for next year's Gintama: Shinyaku Benizakura-Hen (Gintama: Benizakura Arc — A New Retelling) feature film has added a second streaming trailer. The movie will hits Japanese theaters on April 24.
One Piece Movie 10 Breaks Box Office Records
The tenth One Piece feature film earned 1.038 billion yen ($11.7 million USD) during its first two days of Japanese theatrical release this past weekend. Although the film played on only 188 screens throughout Japan, it outgrossed Harry Potter and the Half-Blood Prince, which played on 844 screens earlier this year, earning 990 million yen in its opening weekend. One Piece: Strong World also had a bigger opening weekend than last year's Ponyo on the Cliff by the Sea, which earned 1.025 billion yen in its opening weekend. Only time will tell, however, if Strong World has the strength to sustain its audience.
The movie's 5.52 million yen ($62,200 USD) per-theater average receipts set a new Japanese record for per-theater revenue in the contemporary era that limits viewers to the number of seats available (no standing viewers allowed). The film's 553 million yen first day gross easily surpasses Toei's previous record holder, the Kamen Rider Decade: All Riders vs DaiShocker movie that earned 247 million yen on its first day.
Crayon Shin-chan Movie 18 Teaser Online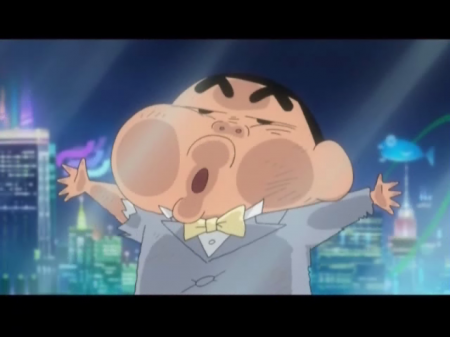 The official website for the Crayon Shin-chan movie franchise is now streaming a 30 second teaser trailer for next year's 18th feature, Crayon Shin-chan: Cho Jiku! Arashi wo Yobu Ora no Hanayome (Super Dimension! The Storm Called My Bride). The movie promises to reveal not only Shinnosuke's future wife, but also Shin-chan himself as a future adult. The movie opens in Japanese theaters on April 17.
Trailer:
IT LAUNCHES VIA Winamp!
http://newcgi.toho-ad.com/asx/kureshin2010_toku1.asx